Stainless Steel Grooved Fittings-Enhancing Efficiency and Reliability
Stainless steel grooved fittings provide a reliable and efficient solution for connecting pipes in various applications. These fittings, compatible with gate valves, offer numerous advantages that contribute to optimal performance in piping systems.
The durability of stainless steel grooved fittings ensures long-term reliability, even in demanding environments. Made from corrosion-resistant stainless steel, these fittings are suitable for applications where resistance to chemicals, moisture, and extreme temperatures is essential. Their robust construction allows for high-pressure and high-temperature applications, making them suitable for industrial and commercial settings.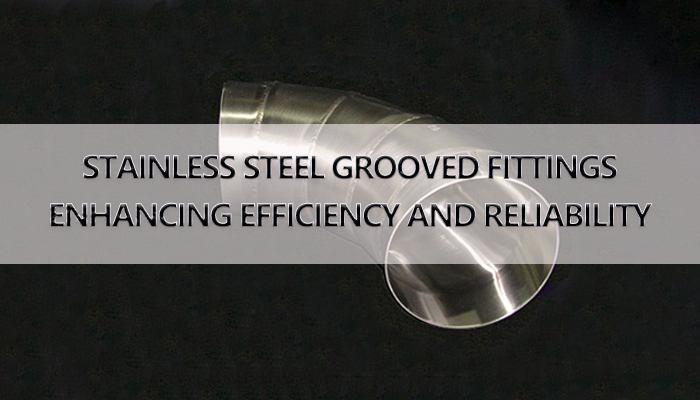 Benefits of Stainless Steel Grooved Fittings
Installation of stainless steel grooved fittings is quick and straightforward. The grooved design eliminates the need for welding, threading, or flanging, reducing the time and labor required for assembly. This feature makes them an ideal choice for projects with tight deadlines or where ease of installation is crucial.
The versatility of stainless steel grooved fittings is noteworthy. They can connect pipes of various sizes, accommodating different pipe materials such as steel, PVC, or copper. This flexibility enables efficient integration into existing piping systems or the creation of new systems, supporting seamless flow and minimizing pressure drops.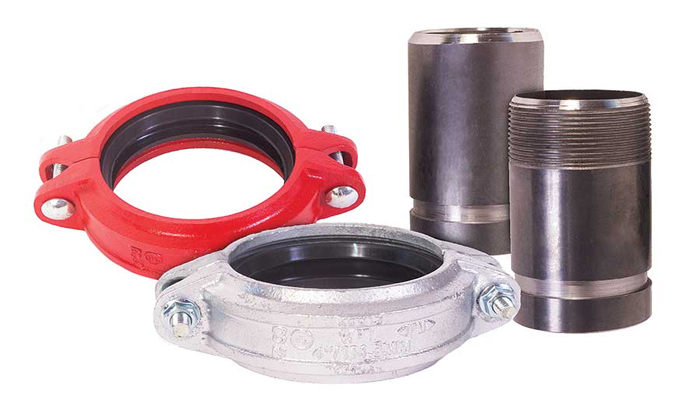 Applications
Stainless steel grooved fittings find applications in a wide range of industries and systems. They are commonly used in HVAC systems for air distribution, fire protection systems for quick and secure pipe connections, and water treatment plants for efficient flow control. They are also utilized in industrial facilities, commercial buildings, and infrastructure projects.
Product item
Original grooved system (OGS) ends eliminate pipe end preparation for the stainless steel fittings
Available in ANSI Schedule 10S or Schedule 40S, type 304L or 316L
Sizes from ¾ – 12″ | DN20 – DN300